Working Together to Improve Adult Immunization Rates
The Adult Vaccine Access Coalition (AVAC) was formed to raise awareness, improve access, and increase utilization of vaccines among adults. Near universal access to immunizations for children has been one of the greatest public health accomplishments of the 20th century. AVAC seeks to achieve the same level of success when it comes to immunizations among adults. The goal of AVAC is to foster an inclusive partnership of organizations to inform and engage federal policymakers in working towards common legislative and regulatory solutions that will strengthen and enhance access to and utilization of adult immunization services across the health care system. Positive collaborations around the adult vaccine space are already happening. AVAC builds upon this work through consistent and sustained education and advocacy in Washington, DC.
Meet Our Leadership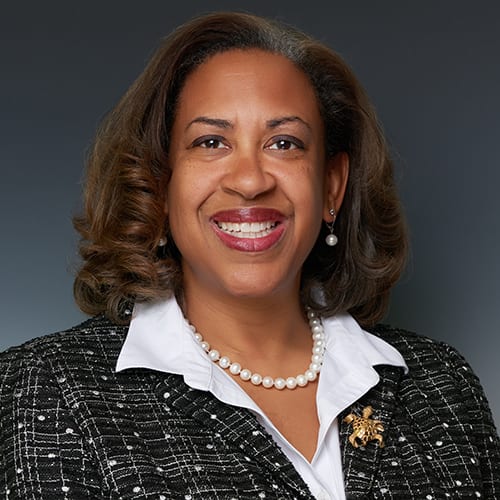 Phyllis Arthur, Co-Chair of AVAC, is Senior Director for Vaccines, Immunotherapeutics and Diagnostics Policy at the Biotechnology Innovation Organization (BIO).  In this role Ms. Arthur is responsible for working with member companies in vaccines, molecular diagnostics and bio-defense on policy, legislative and regulatory issues.
Patricia D'Antonio, RPh, MS, MBA, BCGP, Co-Chair of AVAC, is the Vice President of Professional Affairs for The Gerontological Society of America (GSA) and a board-certified geriatric pharmacist. Trish is responsible for managing the GSA's relationships with other organizations in the aging arena, leading major Society programs and projects and developing a strategy for the National Academy on an Aging Society, GSA's nonpartisan public policy institute. GSA is the oldest and largest interdisciplinary organization devoted to research, education, and practice in the field of aging.
Meet Our Members
AVAC is made up of a diverse group of health care providers, vaccine makers, pharmacies, public health organizations, patient and consumer groups. Together, we will strengthen and enhance access to and utilization of adult immunizations.
Our Broad Coalition Includes:
Alliance for Aging Research
American Academy of Family Physicians (AAFP)
American Association of Occupational Health Nurses (AAOHN)
American College of Physicians (ACP)
American College of Preventive Medicine (ACPM)
American Immunization Registry Association (AIRA)
American Pharmacists Association
American Public Health Association (APHA)
Association of Asian Pacific Community Health Organizations (AAPCHO)
Association of Maternal & Child Health Programs (AMCHP)
Association for Professionals in Infection Control and Epidemiology (APIC)
Asian & Pacific Islander American Health Forum (APIAHF)
Association of Immunization Managers (AIM)
Association of State and Territorial Health Officials (ASTHO)
Biotechnology Innovation Organization (BIO)
Dynavax Technologies
Families Fighting Flu
GSK
HealthyWomen
Hep B United
Hepatitis B Foundation
Immunization Action Coalition (IAC)
Infectious Diseases Society of America (IDSA)
League of United Latin American Citizens (LULAC)
March of Dimes
Medicago
Merck
National Alliance for Caregiving
National Alliance of State & Territorial AIDS Directors (NASTAD)
National Asian Pacific Center on Aging
National Association of County and City Health Officials (NACCHO)
National Association of Nutrition and Aging Services Programs (NANASP)
National Association of School Nurses (NASN)
National Black Nurses Association (NBNA)
National Consumers League
National Council of Asian Pacific Islander Physicians (NCAPIP)
National Council of Urban Indian Health (NCUIH)
National Foundation for Infectious Diseases (NFID)
National Hispanic Medical Association (NHMA)
National Indian Health Board (NIHB)
National Medical Association (NMA)
National Meningitis Association, Inc.
National Minority Quality Forum
National Viral Hepatitis Roundtable (NVHR)
Novavax
Pfizer
Pharmacy Quality Alliance (PQA)
PhRMA
Sanofi Pasteur
Scientific Technologies Corporation
Seqirus
Takeda Vaccines, Inc.
The Gerontological Society of America
Trust for America's Health
Vaccinate Your Family
WomenHeart: The National Coalition for Women with Heart Disease
AVAC seeks to achieve success that parallels childhood immunization levels when it comes to immunizations among adults.