With the advent of COVID-19, AVAC is working with its stakeholders to educate policymakers and advocate for needed public health investments.
AVAC Leads Stakeholder Letter on Equitable COVID Vaccine Distribution
As our nation begins the allocation, distribution, and administration of two different COVID-19 pandemic vaccines, AVAC has brought together leading partner organizations and allies to emphasize the importance of ensuring equitable access to COVID-19 vaccines for all.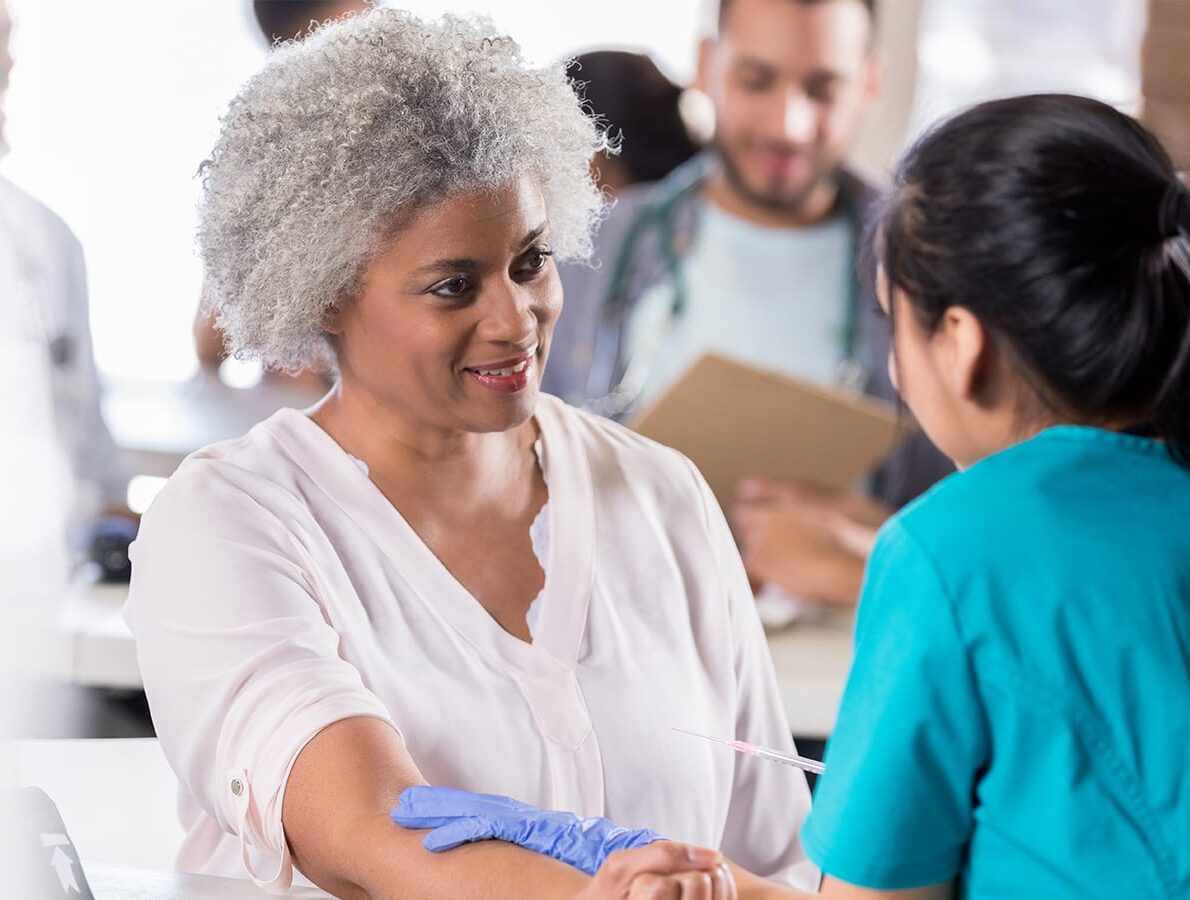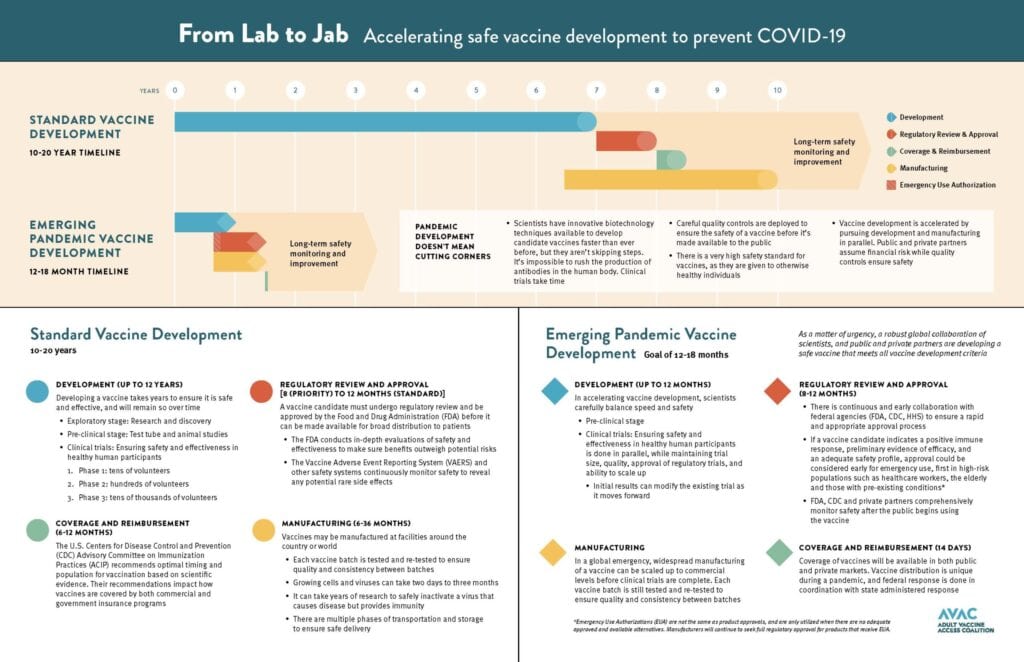 AVAC Members Launch New Educational Materials on COVID Vaccine
The Biotechnology Innovation Organization (BIO) and Vaccinate Your Family (VYF), both AVAC members, have released educational materials related to the COVID-19 vaccines. BIO launched a new educational website, COVID Vaccine Facts. The goal of the website is to address frequent questions about COVID-19 vaccines and vaccine development, with a specific focus on educating both providers and the general public in the US. VYF also released a new webpage dedicated to COVID-19 vaccine FAQs where the public can go for answers to their questions.
AVAC Recommendations on Immunization Infrastructure During COVID Pandemic
AVAC sent a letter to Congress to share ideas to help strengthen and enhance immunization infrastructure in the context of COVID-19 public health response efforts.
Following Immunization Best Practices During an Emergency Pandemic.
AVAC held a briefing on June 30, 2020 on "Immunizing in a COVID-19 Environment: Following Immunization Best Practices During an Emergency Pandemic ."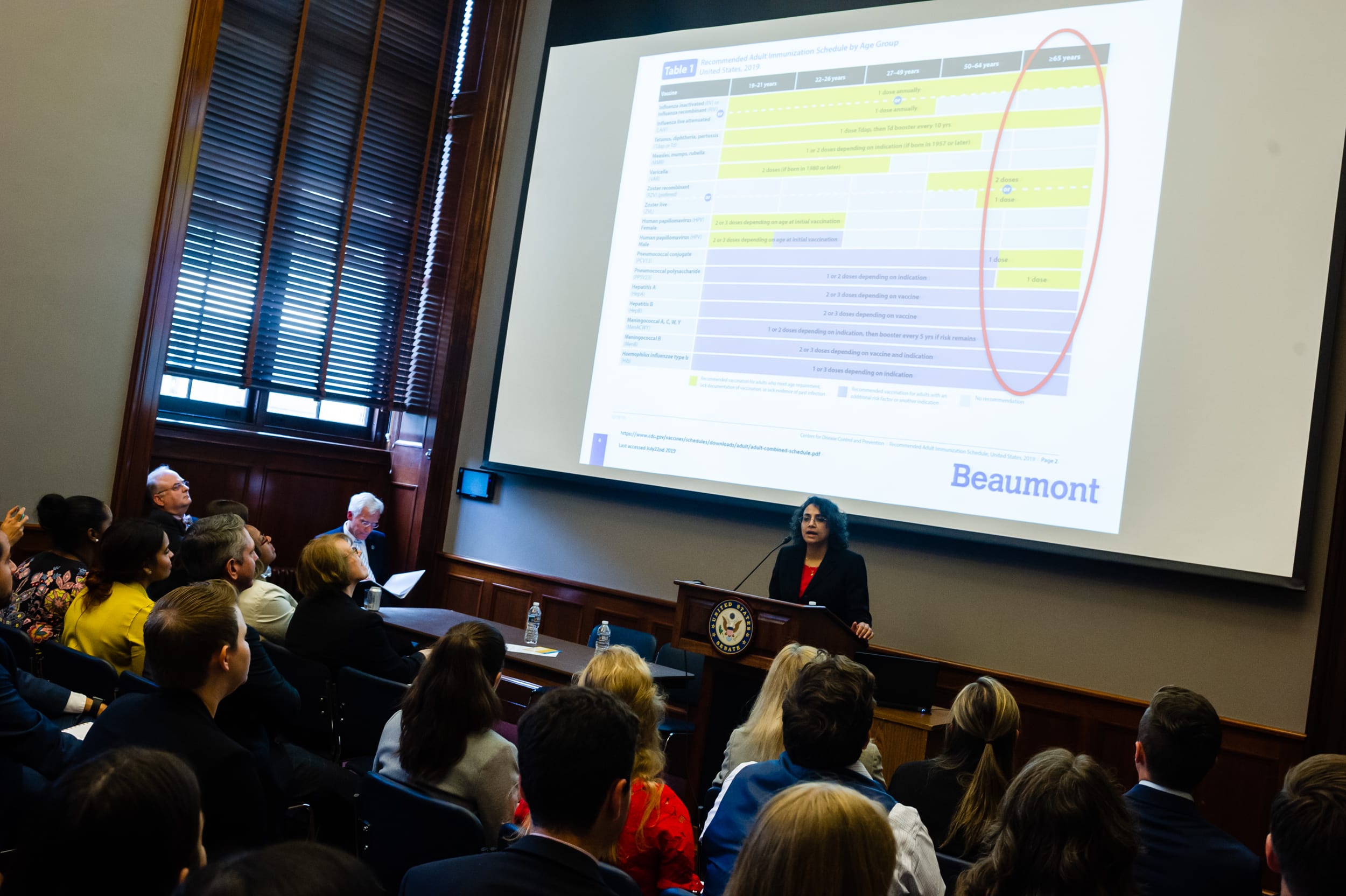 AVAC's Abby Bownas Discusses Vaccines Outlook in Avalere Podcast
AVAC Manager Abby Bownas joined Avalere's vaccine expert Richard Hughes IV to discuss challenges within the vaccines marketplace and highlight the efforts currently underway to improve access and uptake among adults for both routine immunizations and COVID-19 vaccines.
Ensuring Access to COVID-19 Vaccines
The COVID-19 pandemic has reminded us why vaccines are critical for reducing the spread of infectious diseases. Vaccines help mitigate diseases, prevent severe illnesses, and reduce rates of hospitalization, morbidity, and mortality. Unfortunately, the pandemic has exposed gaps in our health care system and introduced new challenges. AVAC has worked with Congress, the Administration, and various stakeholder groups to ensure that all Americans are able to be immunized without facing financial, technical, or logistical challenges.