Our Team
AVAC is fortunate to be led by dedicated co-chairs and staff. Their expertise helps strengthen our vision and guide our efforts to increase immunization among adults.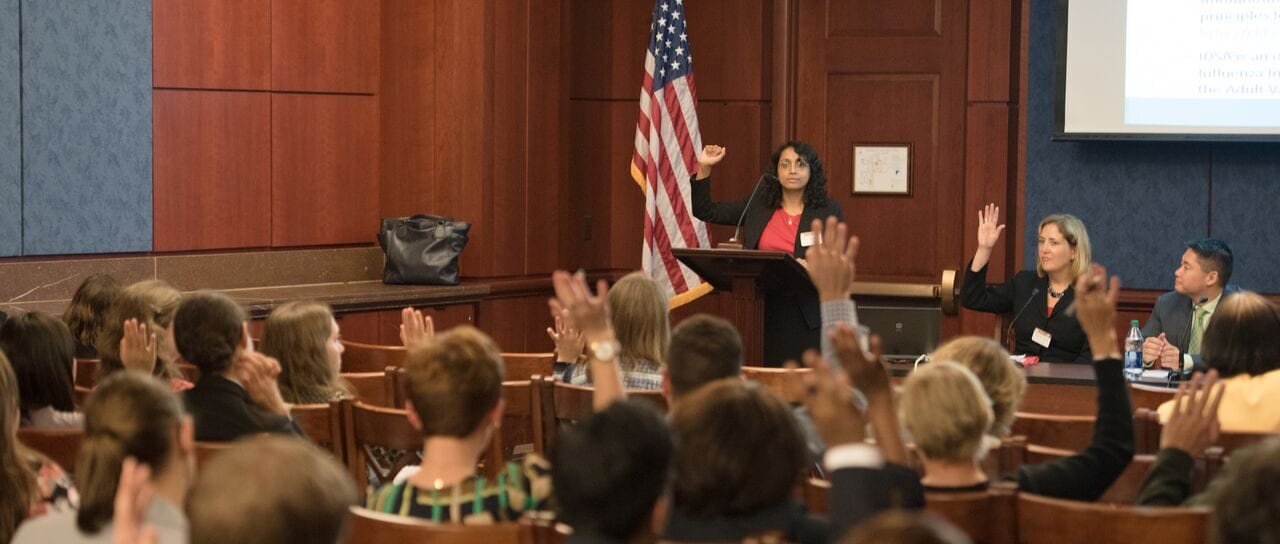 Leadership
Phyllis Arthur

Co-Chair of AVAC
Senior Vice President for Infectious Diseases at the Biotechnology Innovation Organization (BIO)

In her role at BIO, Phyllis is responsible for working with innovative vaccine companies on policy, legislative, and regulatory issues. Phyllis is nationally recognized as a vaccine expert and a dynamic leader. Phyllis joined BIO in July 2009 as the Director of Healthcare Regulatory Affairs. Prior to joining BIO, she worked in numerous marketing and sales positions for Merck & Co., Inc. in their Vaccine Division. Over her 16 year career at Merck, Phyllis launched several exciting new vaccines in the United States and internationally, including the first HPV vaccine GARDASIL.

Patricia D'Antonio, RPh, MS, MBA, BCGP

Co-Chair of AVAC
Vice President of Professional Affairs for The Gerontological Society of America (GSA) and a board-certified geriatric pharmacist

Trish is responsible for managing GSA's relationships with other organizations in the aging arena, leading major Society programs and projects and developing a strategy for the National Academy on an Aging Society, GSA's nonpartisan public policy institute. Trish is a well known collaborative leader who is always pushing to improve the health of older Americans. GSA is the oldest and largest interdisciplinary organization devoted to research, education, and practice in the field of aging. Prior to joining GSA, Trish served as the executive director of the DC Board of Pharmacy and program manager for the Pharmaceutical Control Division.
AVAC Managers
Abby Bownas

Partner at NVG, LLC

Abby's knowledge of the public health system has made her a trusted advisor to Congressional offices on both sides of the aisle. This has been central to many of AVAC's legislative accomplishments. Abby's broad reach in the patient advocacy world and among other health stakeholders is also critical to building stakeholder support for AVAC's legislative priorities.

Lisa Foster

Partner at NVG, LLC


With deep subject matter expertise in health care issues and vaccine policy in particular, Lisa leads AVAC's efforts with various federal agencies including CDC, FDA, HHS, and CMS. Her work at AVAC includes researching federal policy, developing regulatory comment letters, providing advice on legislative text, and shepherding funding and report language requests through the appropriations process.

Katie Pischke

Co-Manager of AVAC, Health Care Coalitions Manager at NVG, LLC

Katie brings years of coalition management experience to the AVAC team. With previous work in marketing and communications as well as civil rights advocacy, Katie brings a wide breadth of knowledge to the table.