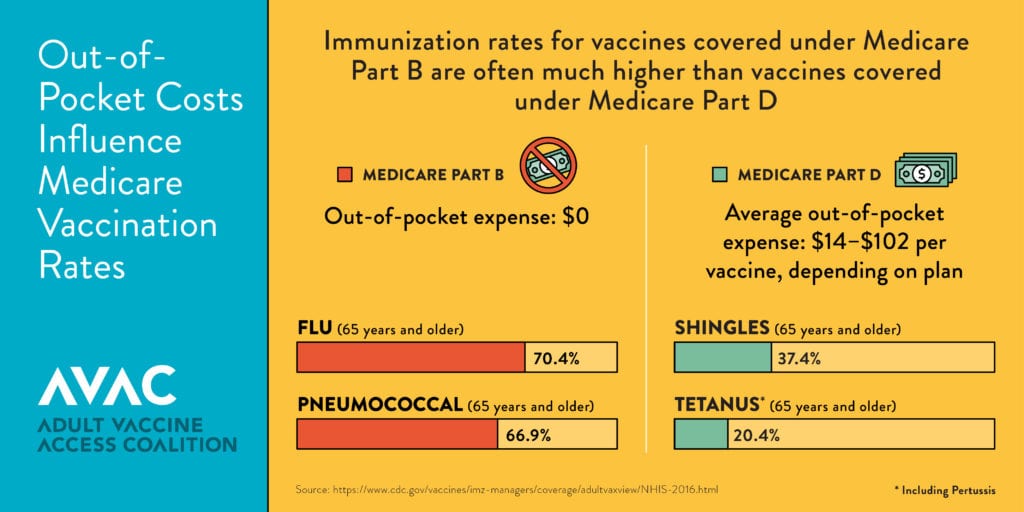 AVAC believes that Americans should be able to receive all recommended vaccines at no cost.
All individuals under 65 with commercial health insurance coverage do not have to pay for their ACIP-recommended vaccines. However, older adults and some adults with Medicaid coverage face a complicated and costly landscape when it comes to vaccine access. When Americans have to pay for their vaccines they are less likely to be vaccinated. This doesn't just harm the individual but is harmful at the community level. AVAC is committed to policy changes to provide Americans with all recommended vaccines at no cost in Medicare and Medicaid.
Medicare
For older adults, some vaccines are covered under Part D drug plans and others are covered by Part B. Medicare Part B covers vaccinations to protect against influenza, pneumococcal, and hepatitis B at no cost. Medicare Part D covers all other CDC recommended vaccines, including those for shingles (Zoster), whooping cough (TDAP), and future vaccines, that cost beneficiaries anywhere from $0 to $160.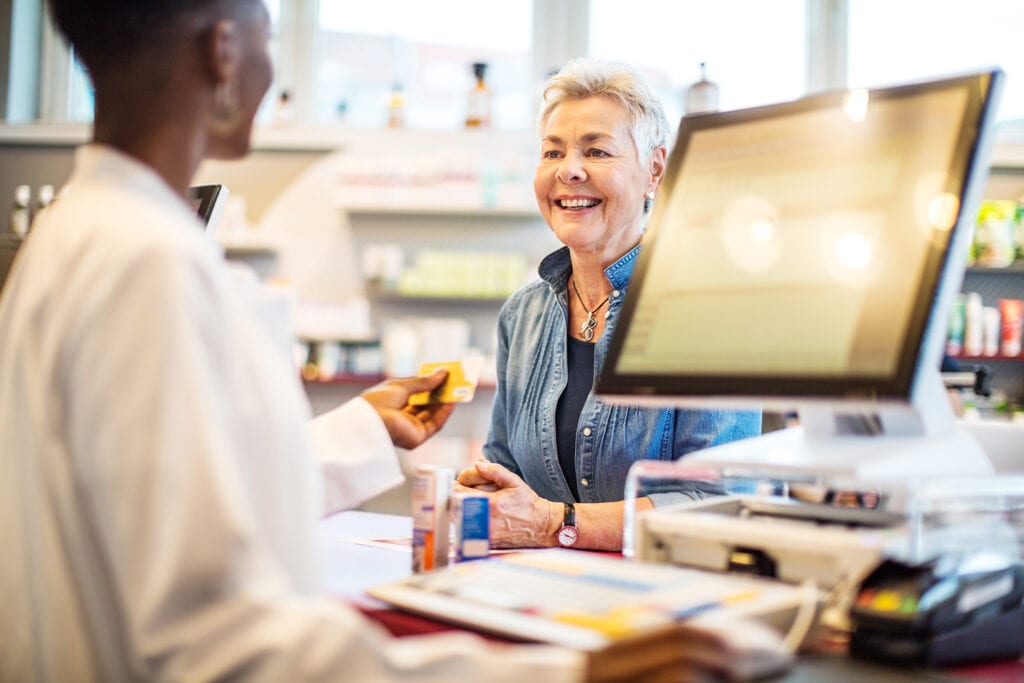 Our pharmacists encourage seniors to get their recommended vaccines. Unfortunately, far too often we see seniors decide not to get vaccinated because of a higher copay that their Part D health plans require at the pharmacy.
Mitch Rothholz
American Pharmacists Association (APhA)
Medicaid
People with Medicaid can also face varying costs for vaccines depending on their state. Under the Affordable Care Act (ACA), states that expanded Medicaid have access to recommended vaccines at no cost. However, in non-expansion states, people with Medicaid have to pay for the same recommended vaccines.
What can Congress and the Administration Do?
1. Expand first dollar coverage of vaccines to Medicare Part D, enhance provider billing for Part D vaccines, and improve vaccine information and education for beneficiaries.
2. Work with CMS to encourage Medicare Advantage and stand-alone Prescription Drug Plans (MA-PD) to include immunizations in the zero-cost sharing vaccine tier.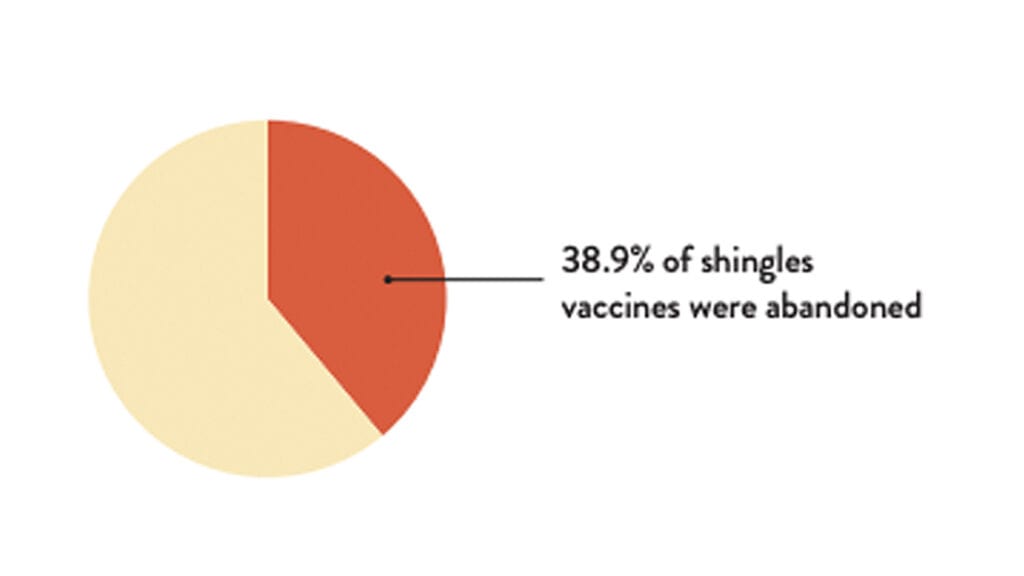 Example: Shingles
Cost is a barrier to improved immunization rates. A study on factors associated with abandonment of the shingles vaccine was published in the July/August 2016 American Journal of Pharmacy Benefits. Abandonment is defined as "a patient not receiving the vaccine despite evidence of an initiated fill." Of the 172,977 initiated fills included in the study, 67,369 were abandoned, an overall abandonment rate of 38.9 percent. Rates varied by patient demographics and health plan characteristics but patient cost sharing was a significant predictor after adjusting for other factors.
Related Resource